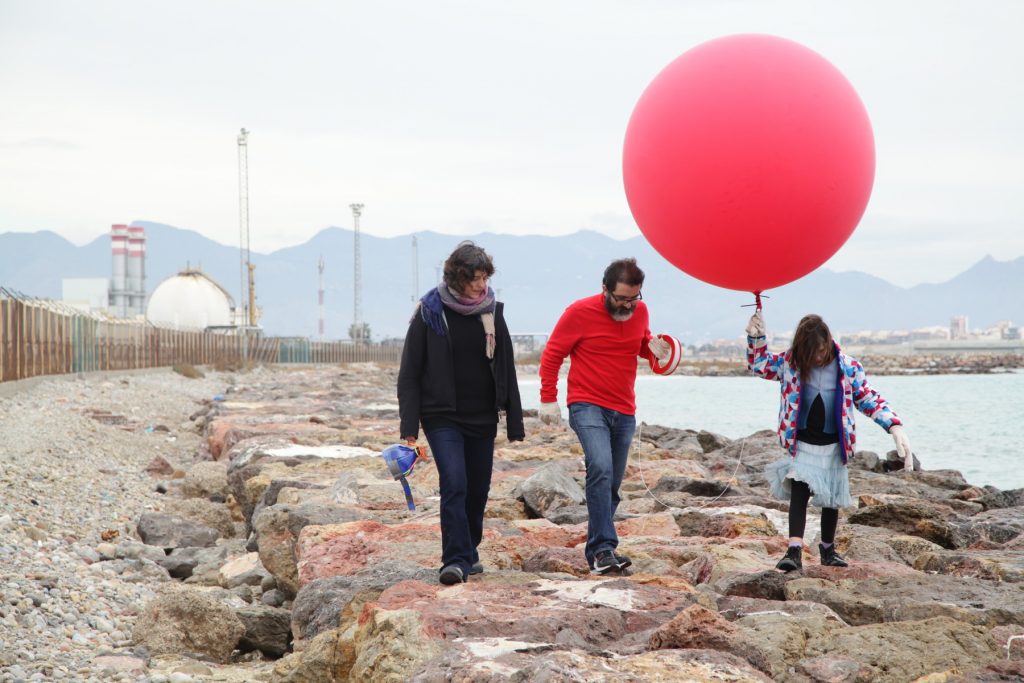 After a very long and exhausting peer review process, we started this back in 2014, the paper we co-wrote with Hagit Keysar, Shannon Dosemagen, Catherine D'Ignazio and Don Blair is finally up there: "Public Lab: Community‑Based Approaches to Urban and Environmental Health and Justice".
Abstract
This paper explores three cases of Do-It-Yourself, open-source technologies developed within the diverse array of topics and themes in the communities around the Public Laboratory for Open Technology and Science (Public Lab). These cases focus on aerial mapping, water quality monitoring and civic science practices. The techniques discussed have in common the use of accessible, community-built technologies for acquiring data. They are also concerned with embedding collaborative and open source principles into the objects, tools, social formations and data sharing practices that emerge from these inquiries. The focus is on developing processes of collaborative design and experimentation through material engagement with technology and issues of concern. Problem-solving, here, is a tactic, while the strategy is an ongoing engagement with the problem of participation in its technological, social and political dimensions especially considering the increasing centralization and specialization of scientific and technological expertise. The authors also discuss and reflect on the Public Lab's approach to civic science in light of ideas and practices of citizen/civic veillance, or "sousveillance", by emphasizing people before data, and by investigating the new ways of seeing and doing that this shift in perspective might provide.

Rey-Mazón, P., Keysar, H., Dosemagen, S., D'Ignazio, C., & Blair, D. (2018). Public Lab: Community-Based Approaches to Urban and Environmental Health and Justice. Science and engineering ethics, 24(3), 971-997.
You can read here the full paper (and download PDF until June 3rd, 2018). If you read this too late, you can always ask me for a copy.
We used three different case studies to: Aerial Photography and Community Building in Castellón, Spain, 2014; The Aerial Testimony: Silwan, East Jerusalem, Israel/ Palestine, 2011; and Open Water Science for Civic Veillance.
The story of this paper began after my talk in Ispra (italy) at the "Emerging ICT for Citizens' Veillance" workshop about the balloon and kite mapping workshop in Castellón (Spain) I did with Basurama in January 2014. Then… I hope we will be able to write down how was the entire publication process.
Special thanks to Hagit, who pushed the paper all the way until publication, despite the different obstacles we found in the way.
After a loooong exhausting peer review process the paper is finally up there: "Public Lab: Community‑Based Approaches to Urban and Environmental Health and Justice" written with Hagit keysar+@sdosemagen+@kanarinka+ @_donblair c @PublicLab @publiclabesp https://t.co/VQINrhJ262 pic.twitter.com/iwXRnYoazj

— numeroteca (@numeroteca) May 4, 2018