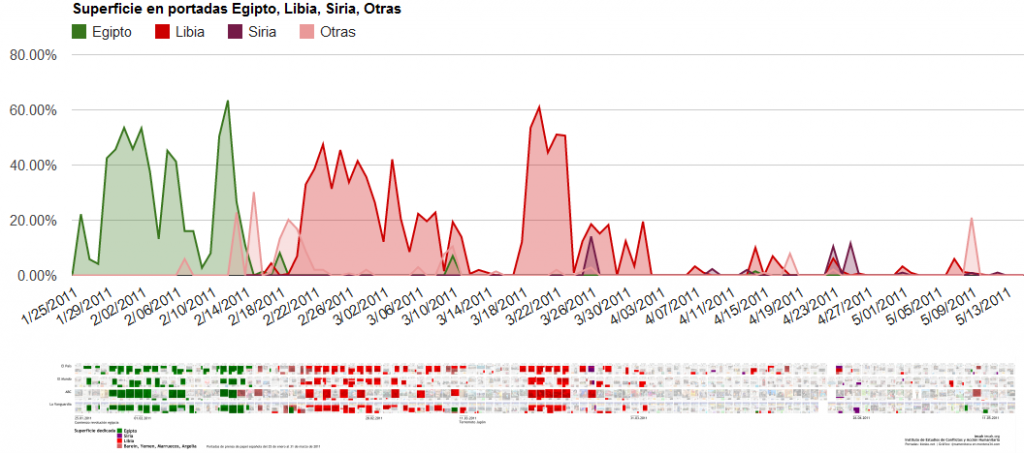 Here the interactive version of the graphic about  Egypt, Lybia, Syria and other protest-revolutions.
This is a data visualization made for the Instituto de Estudios sobre Conflictos y Acción humanitaria.
–
Puedes leer el artículo de análisis de iecah.org en Estudio de la cobertura periodística sobre las revueltas árabes.
Nota: El porcentaje dedicado está calculado considerando que las portadas de los diferentes periódicos tienen el mismo tamaño, aunque en la realidad cada diario tiene diferente tamaño, y por tanto, diferente superficie total.
Fuentes: las imágenes de las portadas han sido obtenidas de kiosko.net.