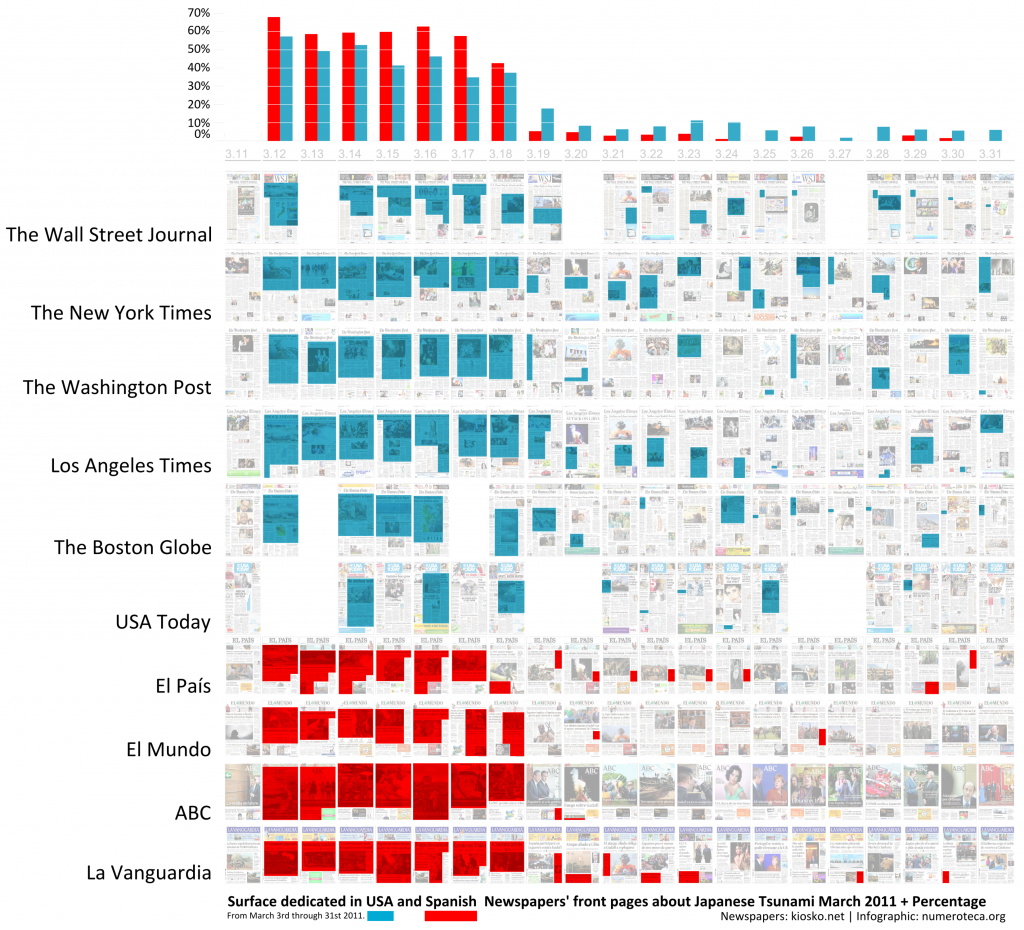 Here we compare how newspapers in US and in Spain cover the Japanese Tsunami (March 2011).
The aim of this comparision is to see:
How different coverage they have towards international news.
How long one single event (news) last in time.
Spanish newspaper have less news per front page, they are more what are called her "dailys": smaller in size and elongate format.
See table bellow. How that affects the use of front page space.
Table: Number of news in the front page of main Spanish and US newspapers
See full table and data.
Example:
Name:  average of number of articles per front page
Spanish
El País: 7.5
El Mundo: 7.5
ABC: 4.5
La Vanguardia: 5.1
La Razón: 4.9
Público: 4.6
USA
WSJ: 34.8 (28,0 short news)
The Washington post: 13.1
The New York times: 15.5
The Boston Globe: 17.7 (9.2 short news)
USA Today: 13.0
Los Ángeles Times: 9.7
Source: data extracted from a random period of 21 days.
The chart. See the data behind in the spreadsheet: